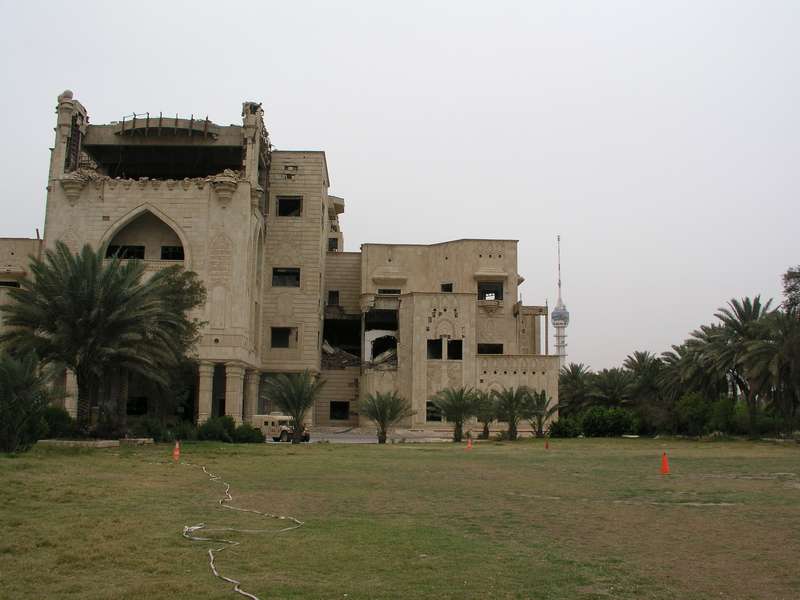 View of palace from field.
"Living quarters."
Larry in shower.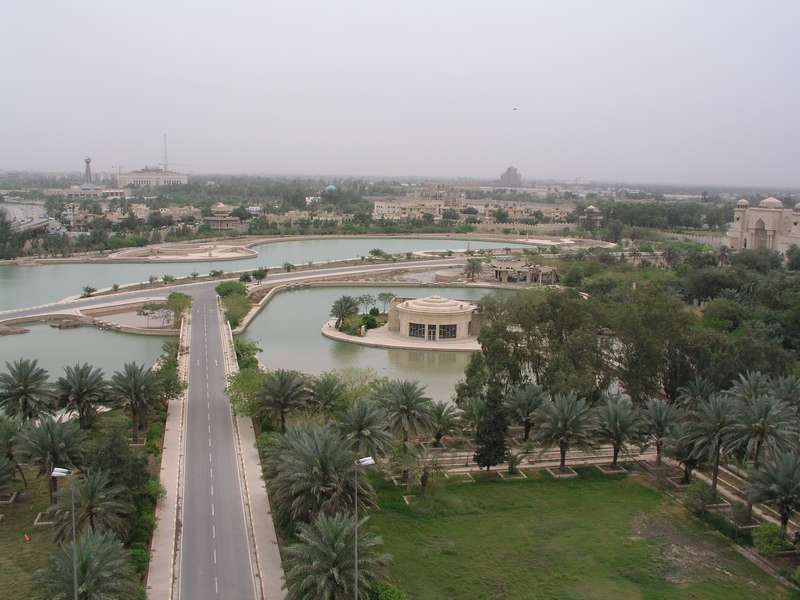 "Compound lake."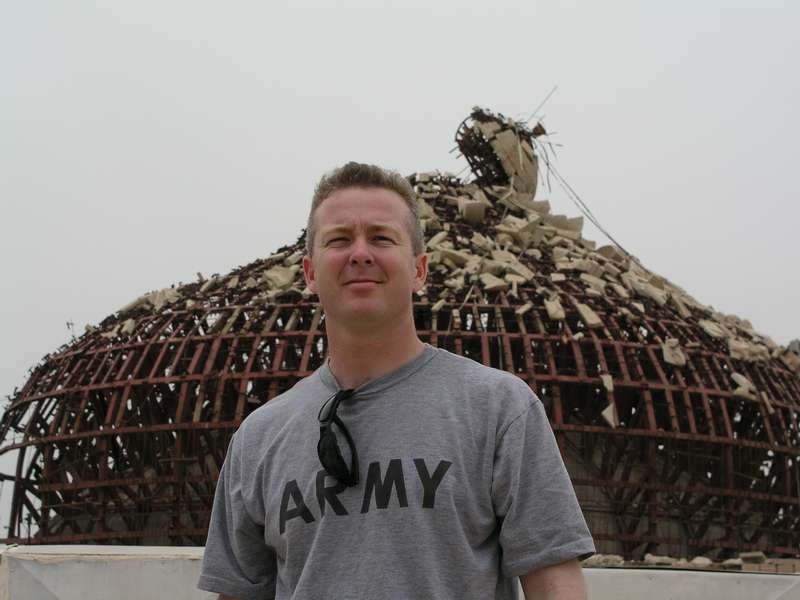 Larry on top of the palace.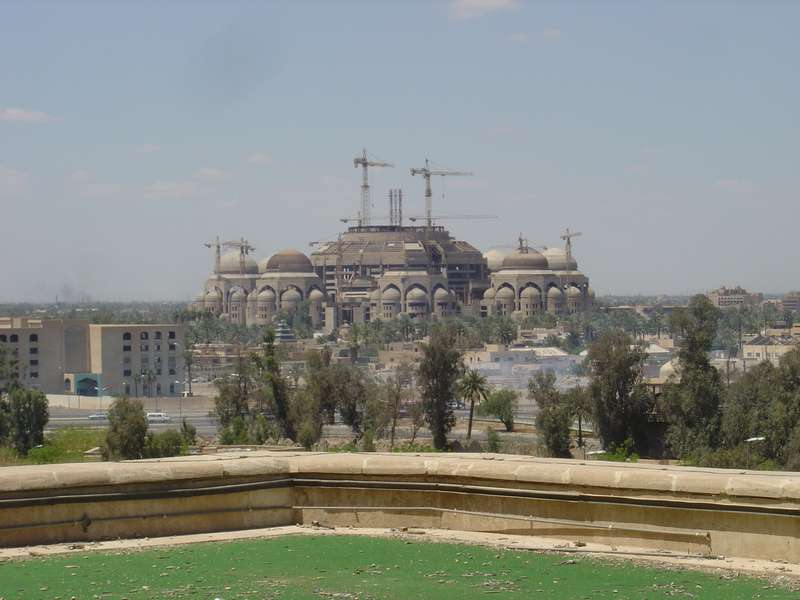 "Grand mosque."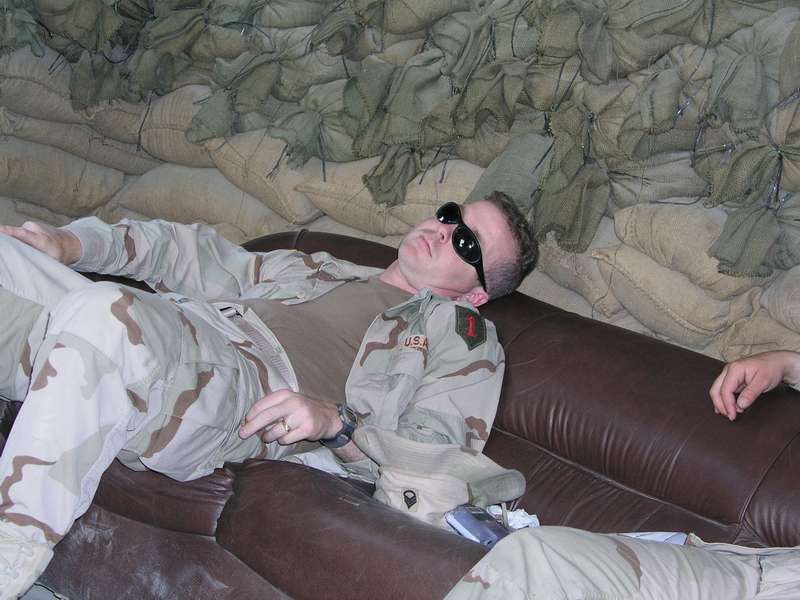 "At work." No, it hasn't been a hard day's night of partying, but rather a long, hot, exhausting day of work.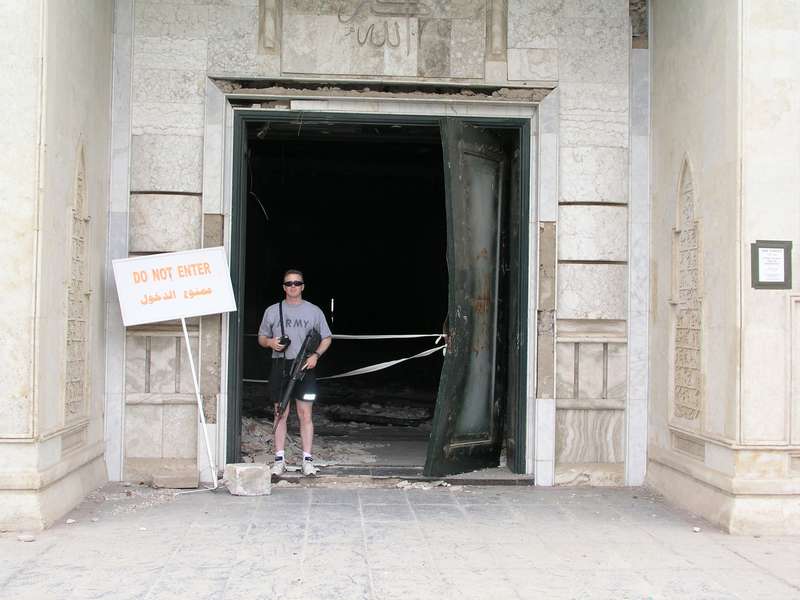 "Do not enter." Don't mess with Larry!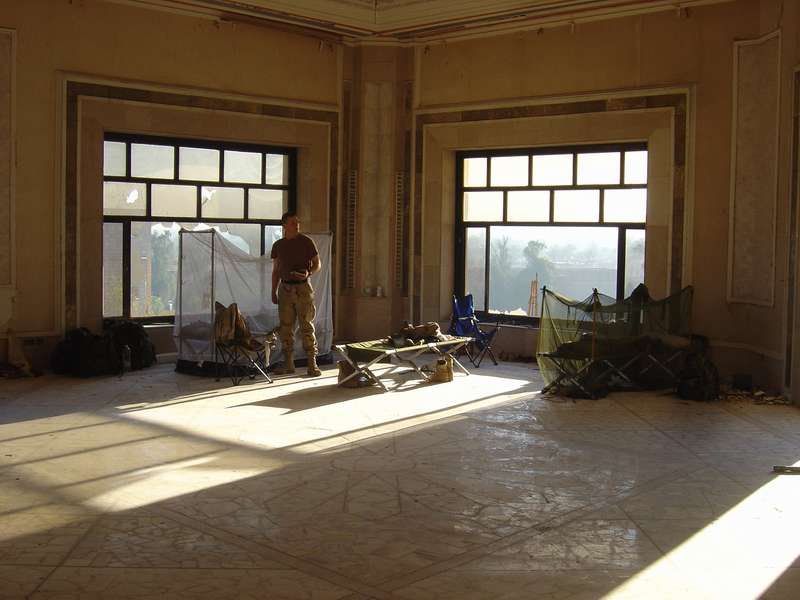 Inside living quarters. (I'm not sure, but I think that's Larry's assistant squad leader.)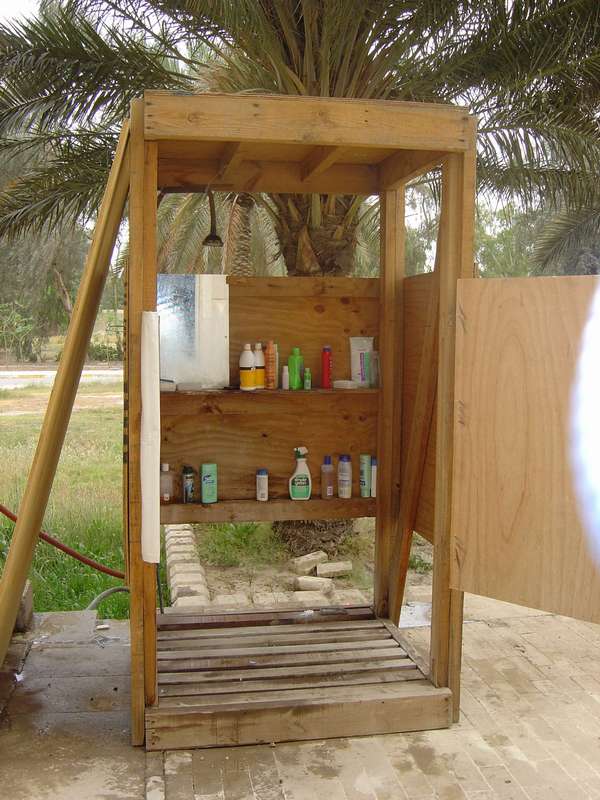 "M*A*S*H*" Larry said these showers made him think of the ones on "M*A*S*H*."
Larry with the city behind him.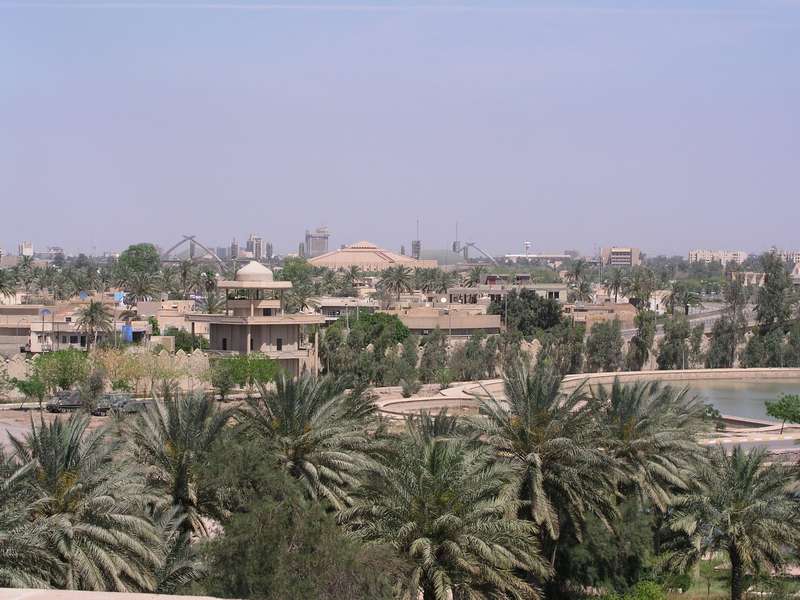 Baghdad.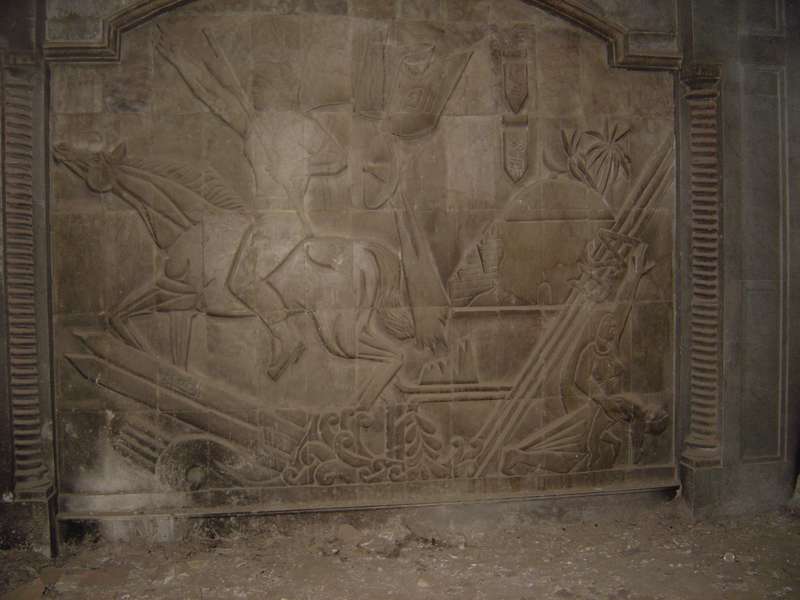 "Anti-US mural."