The next morning we had breakfast, checked out of our hotel, filled up with gas, and headed to Normandy. It was a pleasant drive out. I always enjoy watching new scenery go by on a drive.
Normandy is actually a region in the northwest of France. Although there are many things to see and do in Normandy, our destination was the American Military Cemetery in Colleville.
When we arrived, we were the only people there. We went to the visitors center and signed the guest book, then went to the cemetery. It was overwhelming. Bells were tolling the Army song. One of the first things we saw was the sculpture, Spirit of American Youth.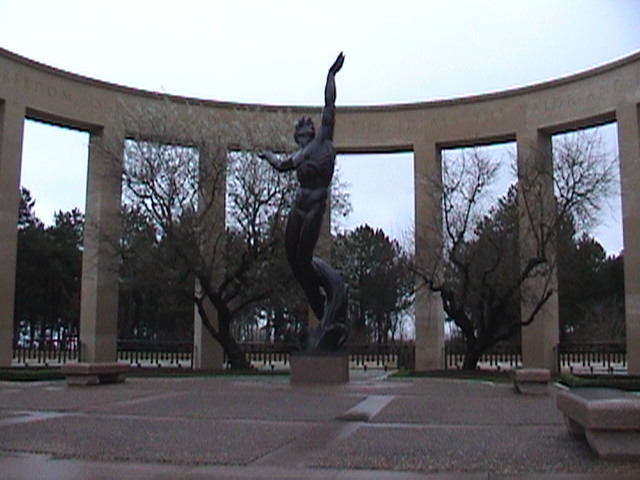 Spirit of American Youth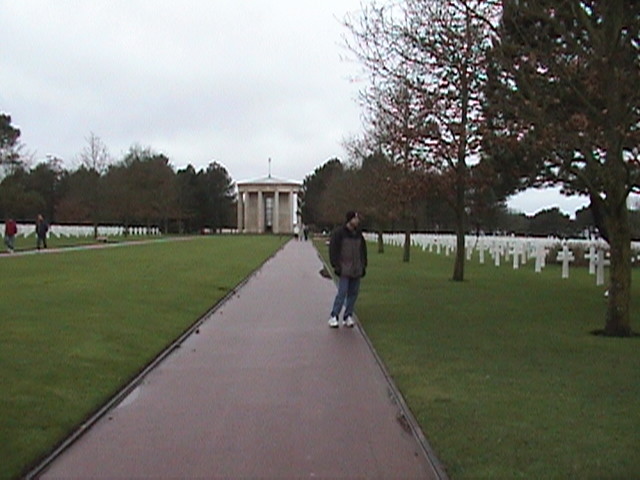 Click here for the American Battle Monuments Commission's website about Normandy.
As I walked through the cemetery seeing row after row of crosses and Stars of David, a wave of emotion I hadn't anticipated began to well up inside me. I found myself standing in the middle of the cemetery sobbing. I was overcome standing in the midst of patriots who had given their lives for our - my - freedom.
Larry and I continued walking through the cemetery looking at the monuments, then headed down the path to Omaha Beach. Turning around and looking up at the steep and rough terrain, I couldn't believe anyone made it up.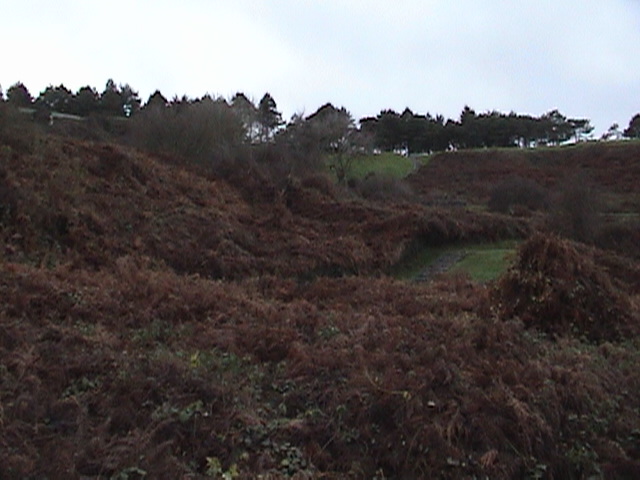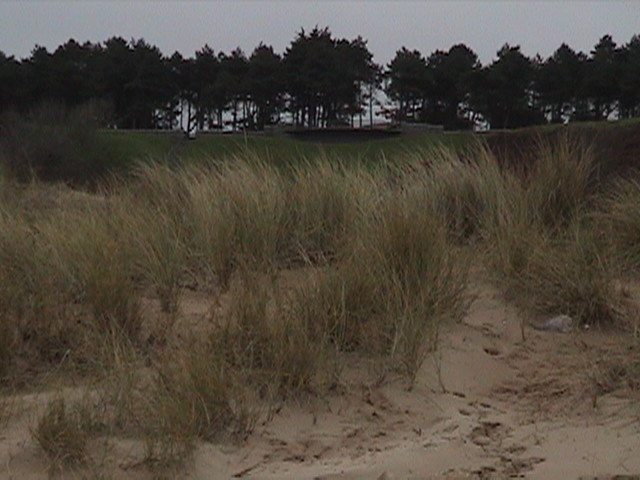 We explored the area, looking at the remains of bunkers still in the hillside. There were various monument plaques and obelisks to different military units. There was one obelisk in honor of the Big Red One. This had particular significance for us, since Larry's unit (101st MI) is a part of the Big Red One.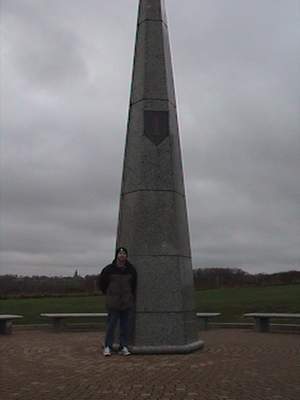 Larry and the Big Red One.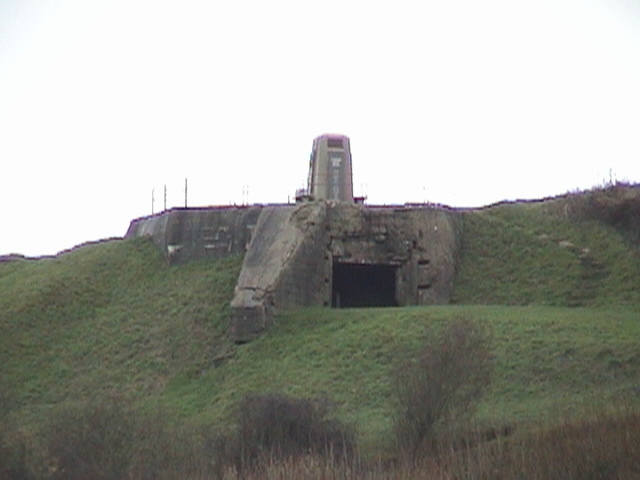 I'm truly glad we went to Normandy and saw the cemetery and Omaha Beach. It was something Larry had wanted to do for a long time. It means so much more to me and is more real to me now for my having been there. I think it's something that every American should see, if given the opportunity.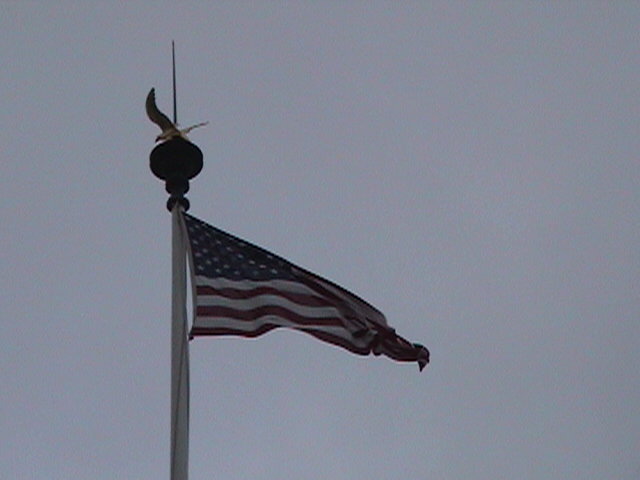 From Normandy we drove all the way back to Würzburg. I think it took somewhere around twelve hours.
I'm glad we went to Paris before the whole political mess with the war started. We found the French people to generally be quite friendly and hospitable. Larry and I had a great time and enjoyed ourselves and our time in Paris.