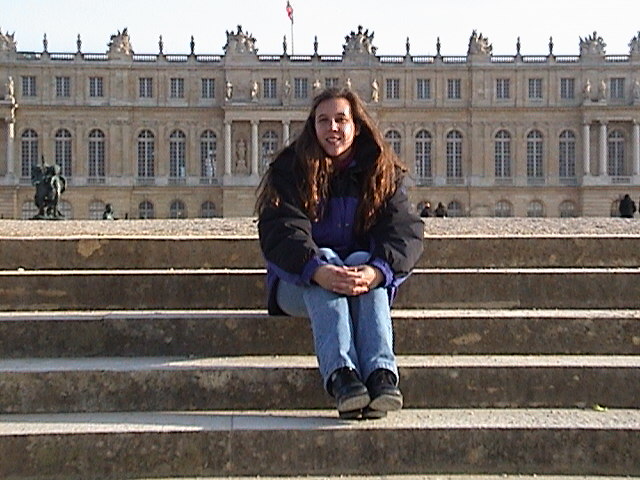 Our first full day in Paris... on my birthday!
Versailles
For breakfast I wanted to be a little adventurous, so instead of eating at our hotel, we set out to find a likely café. We wandered around a bit then finally picked a place. The waiter at the café was very nice. Larry and I both had omelets. What was weird was that they were served with a small, but tasty salad.
After breakfast, we caught a train to Versailles. There was a group of musicians on the train consisting of a guitar, accordion, and sax. It was a novelty to us, but the other passengers barely looked up. When finished with their lively performance, the musicians came by asking for money.
We walked from the train station to Versailles. It was a bit cold out, but sunny. It took us a little while to figure out where to go and what to do. There were a lot of people there and several different entrances and lines.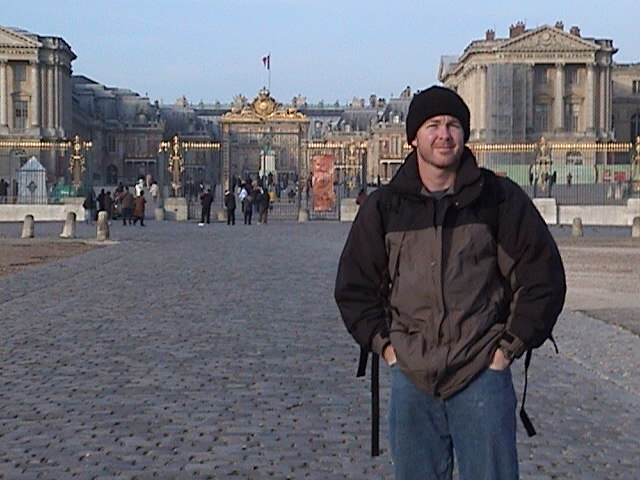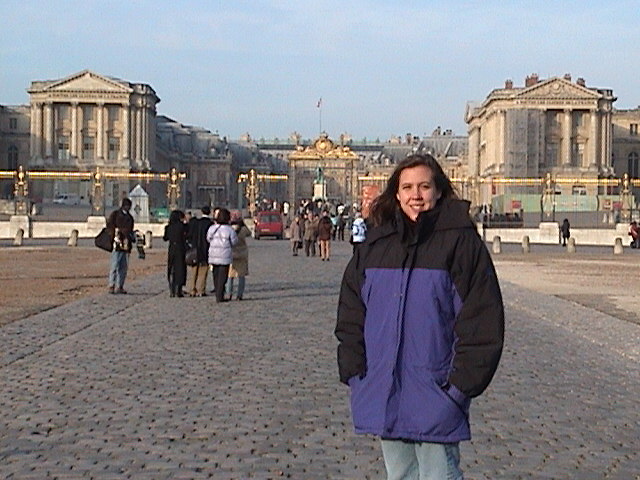 Versailles is very impressive and there's a lot to take in. Larry and I could totally see how Ludwig II was influenced by Versailles. It was like being at Herrenchiemsee, only on a much bigger scale!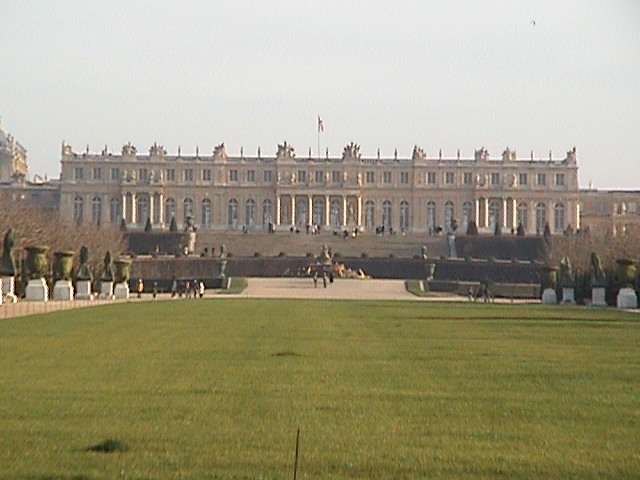 This side of Versailles faces the expanse of gardens and fountains.
Herrenchiemsee was patterned after Versailles.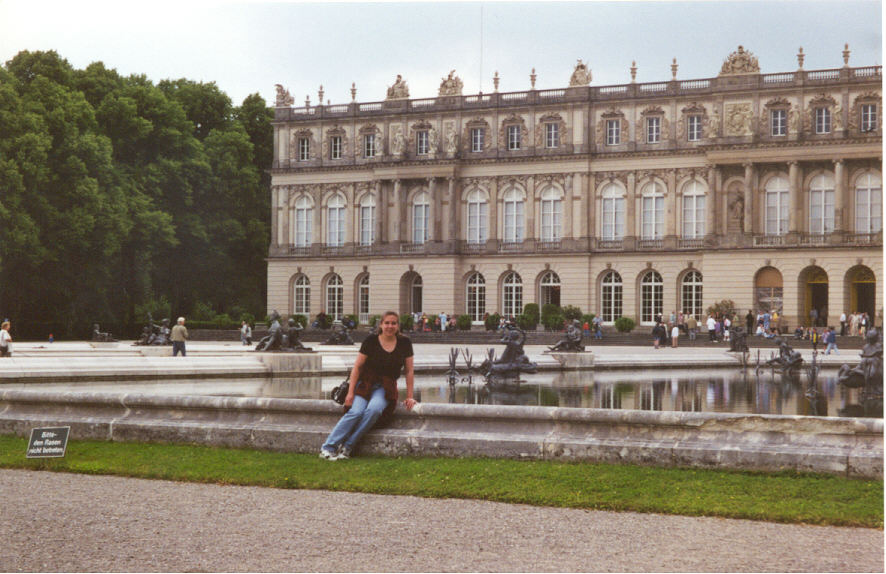 This is me in front of Herrenchiemsee in June of 2001. Click on this photo for more from that trip.
We took a guided tour. It was all really beautiful and it was interesting hearing about Versailles' history and about the people who lived there. One of my favorite things to see was the opera house. It was lovely built all in wood, with sky blue curtains and upholstery.
After the tour, we grabbed some lunch at a café on the grounds. I thought it was funny to have some quiche. (Well, it is France, after all!) From there we wandered around the gardens for quite a while. All in all we wound up spending most of the day at Versailles. I don't think either of us realized just how much there was to see.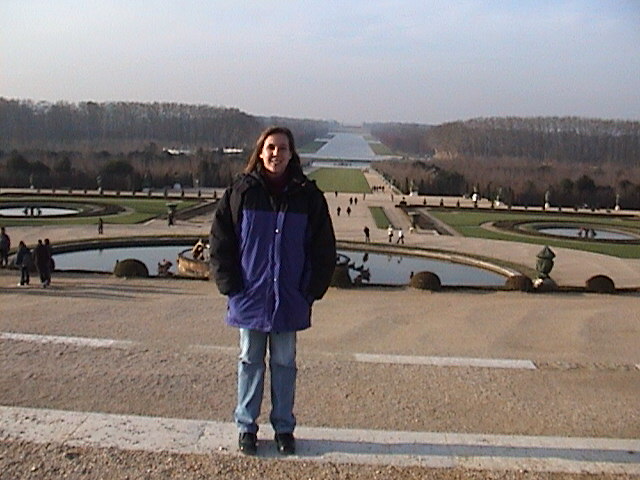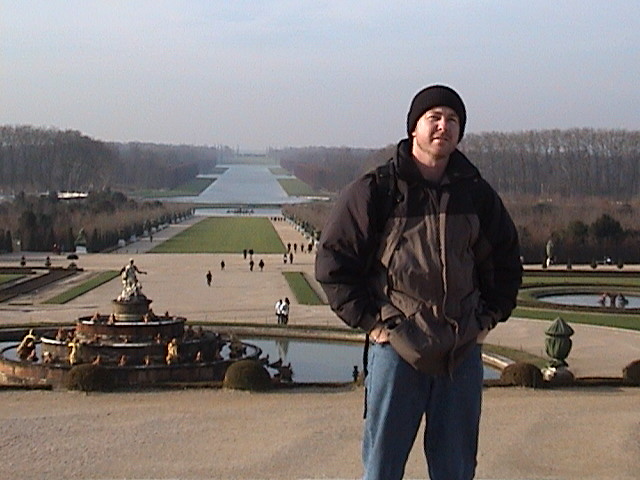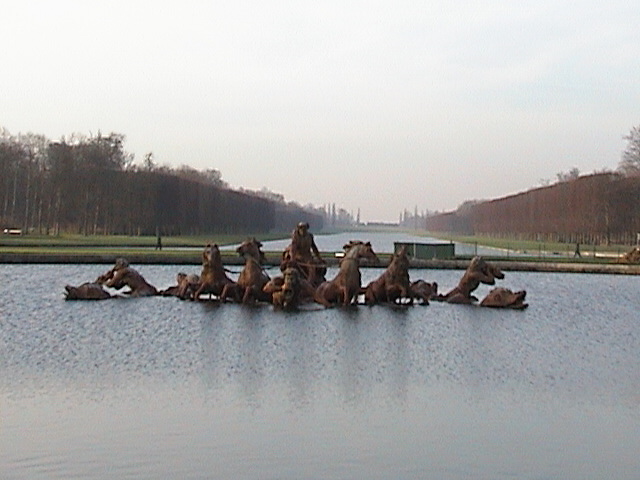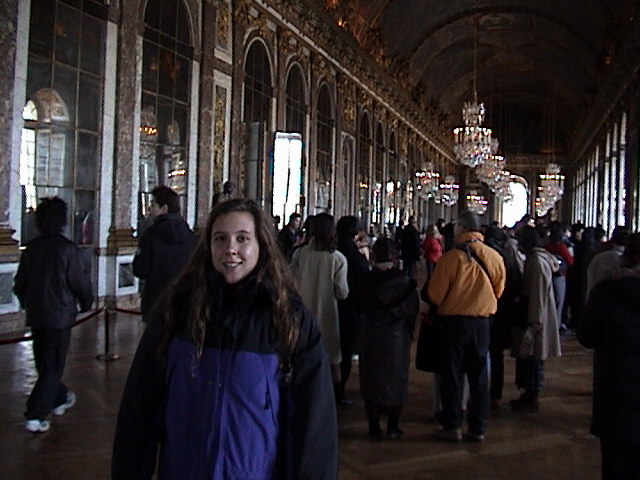 Me in the Hall of Mirrors.