Volksmarch in Rothenburg. February, 2002.
Photo by Corina Kohlmetz.
Holly and Larry's European Experience
Lots of pictures and stories from our travels around Germany and beyond.
The Outlander Series by Diana Gabaldon
Explore 18th century Scotland in richly written, genre-defying novels.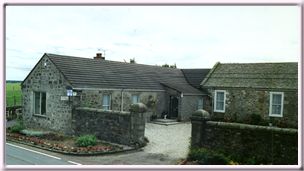 Easter Glentore Farm Bed and Breakfast
The wonderful B&B where we stayed.
A very good overall accommodation and travel site.
"...the ultimate online guide to the Highlands and Islands of Scotland. ...a combination of business directory, accommodation listing and visitor guide."
"In our web site you can find information on more than 300 properties in our care and Scotland's listed buildings and scheduled ancient monuments."
"You will find tips on getting the most from your holiday, from people who live in Scotland, and know how best to get the most out of a family vacation."
"This is THE guide to help you find the best eating places in Scotland."
What would a visit to Scotland be without whisky?
For those of you whose travels and interests take you to realms beyond borders.